[ Enter your text here. ]




Suzy Valentine

NRA Certified Instructor/Range Safety officer.

In addition to having Certified Instructor Ratings in Rifle, Pistol, Shotgun, and Personal Protection both Inside and Outside the Home, Suzy brings a woman's perspective to firearms training.

Heading up our "Women only" classes, Suzy is fluent in both Portuguese and Spanish.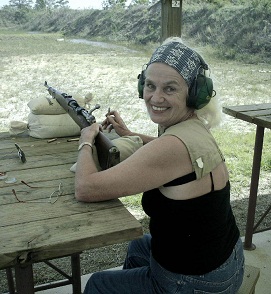 Southwest Florida Personal Protection Training

David Southall

NRA Certified Training Counselor w/ over 25 years of experience teaching NRA courses.

Gunsmith and armorer.

Cartridge reloading expert.

Firearms appraiser and curator.

Public speaker and American History lecturer.