[ Enter your text here. ]





Firearms Training & Concealed Weapons

Our main specialty is the training of individuals of the knowledge, skills, and attitude of safe gun handling, firearms proficiency, and personal protection. We run several Instructor Workshops throughout the year where we train people wanting to become a NRA Certified Instructor in all the basic disciplines, or Safety Range Officer. Check with us about your training goals and plan on attending one of these exciting and informative seminars.

We can host a wide range of courses both one on one and for large groups or organizations. Our courses can be tailored to your needs or we can host an NRA Course in rifles, muzzleloading rifles, shotguns, muzzleloading shotguns, or pistols (semi auto and revolver). Our basic courses start at 4 hours long with a balance of range time and classroom instruction.

The majority of our courses, after certification, meet the requirements of 790.06(2)(h) which requires an applicant for a concealed weapon to 'demonstrate competency with a firearm' via a NRA Certified Instructor.

To sign up, you can request one on one training with a NRA Certified Firearms Instructor or attend one of our upcoming classes.
Click here
.





Southwest Florida Personal Protection Training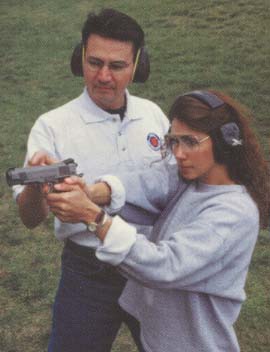 Photo Gallery from Recent Firearms Training Courses